About Us
In late 2009, Equipment Technologies' CEO Matt Hays was visiting one of ET's Dealers and saw a Farmer walk up to the parts counter with questions about sprayer parts. The man behind the parts counter knew a lot about agriculture, crop spraying and sprayer parts. Matt was struck by how the Parts Rep's expertise put the Farmer at ease and helped the Farmer solve his problem. He thought, "Our people at Equipment Technologies know a lot about agriculture, a lot about crop spraying and a lot about sprayer parts. I wonder if we can put that knowledge on a website and provide a way for Farmers to solve their problems when they can't – or don't want to – drive to their nearest Parts Dealer." A few months later – April 2010, to be exact – SpraySmarter.com was born. Since SpraySmarter.com went online, ET has learned that the idea works. SpraySmarter has provided thousands of Farmers a way to get their sprayer parts from the leading suppliers – companies ET already works with in building its Apache Sprayers. And we've learned that SpraySmarter is a great way to share our expertise about agriculture, crop spraying and sprayer parts. With the sprayer parts and precision ag expertise of North America's largest independently owned manufacturer of self-propelled sprayers behind it, the website quickly took off and applicators around the world began calling on SpraySmarter.com for all their spraying needs. SpraySmarter's 70,000-square-foot main distribution and training center is located in the middle of America's Farm Belt, in Mooresville, Indiana.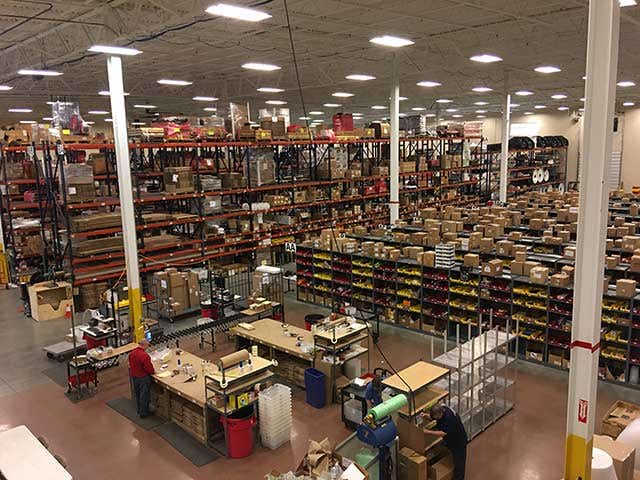 Through SpraySmarter's growth and expansion, came a renewed push for a better online experience. The site you are currently visiting is the second generation of SpraySmarter.com and was launched in the summer of 2012. Major changes to the site include:
An expanded selection of products
Enhanced rich media content like video demonstrations and tutorials
Assisted shopping online
An expanded customer service team
Enhanced and expanded article library
Revamped and more intuitive shopping cart
And, more!
We thank you for visiting and encourage you to contact us with site feedback.
No farms, no food.
The SpraySmarter Team