Wilger
Wilger
Wilger Industries, founded in 1976, strives to make spray applications safer, easier and more effective. Offering a variety of application products, Wilger provides cost-effective solutions for your spraying needs.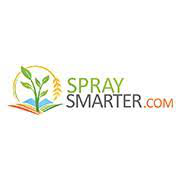 The float ball flow indicator assembly, the replacement red glass float ball and extra o-ring seal cap assemblies for the flow indicator are among the Wilger products offered on SpraySmarter.com. An economical flow indicator, Wilger's float ball flow indicator assembly includes an easy to see indicator of liquid flow. The individual columns clip together to allow as many columns as needed. Each column in the assembly can monitor up to three spray tips with a 100 psi maximum operating pressure.
Wilger has also designed a number of different hose fittings to ensure the best fit for your operation. Among the varied options include an elbow fitting, shank fitting and tee fittings.