Valley Industries
Valley Industries
With over 50 years of combined experience, Valley Industries provide the highest quality fluid components to many various industries..
Here at SpraySmarter.com, we are pleased to offer a variety of parts that Valley Industries endorses for your fluid systems. These would include parts such as stainless steel fittings, liquid-filled gauges, and backpack sprayers.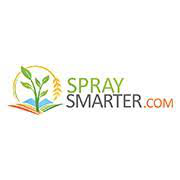 Valley Industries prides itself on being a provider of fluid components and places an emphasis on high quality parts, excellent customer service, and continuous improvement. Begin your Valley Industries shopping experience here at SpraySmarter.com today!