Stens
Stens
With modest roots, Stens first began retail operations in 1970 in a one-room building. In the early 1980s, Stens began to focus solely on offering replacement parts. Over the years since, business began to boom, and Stens is now a global provider of outdoor power equipment that exports to over 50 countries. To keep up with demand, Stens has distribution centers scattered throughout the United States, Canada and has a sister company in Australia.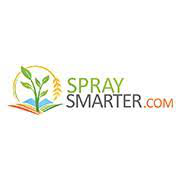 Stens offers high quality items that are designed to enhance and improve the performance of outdoor power equipment. The replacement parts include items for lawn and garden equipment, agricultural equipment, and items for engine repairs.
Here at SpraySmarter.com, we are pleased to offer a variety of engine parts that Stens' endorses for proper engine repairs. These include parts such as carburetors, fuel caps, and recoil starters that are most notably compatible with Honda engines.
In addition to engine repair parts, Stens is a provider of safety equipment. We offer a variety of products intended to provide protection in workshop situations, as well as with chemical handling. We carry items such as aprons, nitrile and PVC gloves, and multiple types of safety glasses.
Stens prides itself on being a provider of outdoor power equipment and places an emphasis on high quality parts, excellent customer service, and continuous improvement. Begin your Stens shopping experience here at SpraySmarter.com today!