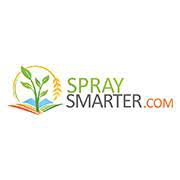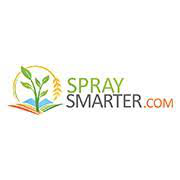 Big News!
Agrimart.net was recently purchased by SpraySmarter.com. We are very excited to bring Agrimart.net into the Spraysmarter.com family. This means that Agrimart.net will no longer operate as its own website. On SpraySmarter.com you will be able to find all the products that are available on Agrimart.net and more.
Over the coming weeks we will be migrating all customer accounts and order history over to SpraySmarter.com to preserve this so that you will not lose any of that information. We plan for this to happen around January 31, 2019. In the meantime, we want to ensure that all of the great sales and deals that are available to SpraySmarter.com customers are also available to any new faces, so make sure to sign up for email communications from SpraySmarter.com to stay in the know.
Until the migration is complete you will be able to purchase as normal from Agrimart.net with the same quality of service expectations that you have come to enjoy over the previous years, this will not change. Once the migration is complete, you will no longer be able to access Agrimart.net and will instead be redirected to the corresponding page on SpraySmarter.com. SpraySmarter.com will continue to provide all of our customers great service, competitive pricing, and fast shipping.
Have Questions?

sales@agrimart.net
customer.service@spraysmarter.com

Or by phone:
Agrimart.net - 888-374-2219
SpraySmarter.com - 877-475-9939

Or you can reach our team via chat on either website.

Thank you for shopping with us. We look forward serving you on SpraySmarter.com