JMC Soil Samplers
JMC Soil Samplers
JMC Soil Samplers has specialized in creating affordable, hand-operated soil samplers since the company was founded in 1972. Costing a fraction of the cost of a powered probe, the soil samplers allow you to inspect the soil for contamination, nutrient levels and classification.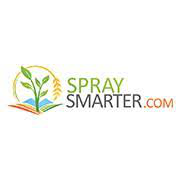 Spray Smarter offers two soil sampler options including the 36 inche soil sampler with a step and the featherweight auger kit. The JMC 36 inch Soil Sampler with step is an affordable option with the quality to last. It will sample down to 12 inches.
The JMC Featherweight Auger is best suited to assess soils for on-site waste disposal systems. The Featherweight Auger is a more affordable alternative to JMC Professional Augers.
List Price: $243.26

Your savings: $63.07 (26%)

$180.19

List Price: $133.52

Your savings: $72.37 (54%)

$61.15