Hi-Lift Jack Company
Hi-Lift Jack Company
The Bloomfield Manufacturing Company, established in 1895, is one of the oldest companies in the state of Indiana, and is the parent company to both the Hi-Lift Jack Company,and the Kant-Slam Company.
Hi-Lift Jack Company manufactures a complete line of off-road recovery, farm & home, and fire/rescue tools and products.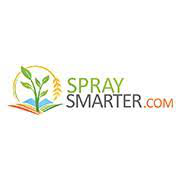 Founded over 100 years ago by the late Philip John Harrah, the company is still owned and operated by the Harrah family and is currently under the leadership of the fourth generation of the Harrah family.
One of the first products invented and manufactured by the company was the combination Anvil-Vise-Drill tool. Another early product was the Kalamity Kar Kit, which held supplies that a car owner of that era might need during a motoring trip. The kit contained a pail to hold gasoline, a siphon to transfer gasoline, a steel tow strap and a waterproof sheet to keep the driver clean while working under his car. Mr. Harrah also invented many other products that met people's needs, including the casket display cart, the folding tea wagon, and the seven-use hammer-hatchet-wirecutter-pliers tool.
The Hi-Lift's predecessor was invented in 1905 and sold as the Automatic Combination Tool. The original jack was commonly known as the Handyman or Sheepherder's Jack, and years later it was renamed the Hi-Lift Jack.