Dickey-john
DICKEY-john
DICKEY-john provides an innovative line of electronics for farmers worldwide. The story of DICKEY-john began in the mid-'50s when Bob Dickey, a farmer in Chatham, Illinois, concluded that he had no guarantee the planting taking place behind his tractor was actually occurring correctly.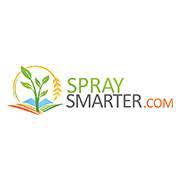 DICKEY-john offers products for every size and type of farming operation (as well as public works operations), including a full line of planter monitors, grain moisture testers, grain analyzers, material application control systems, and more recently, GPS speed sensors and GPS and web-based fleet trackers.
DICKEY-john has become the world leader in the manufacturing of ruggedized, advanced-technology electronic assemblies. Some of DICKEY-john's firsts include:
First successful planter monitor
First successful grain moisture analyzer
First Doppler radar velocity sensor for agricultural use
First high accuracy seed sensor
First electronic planter controller
First accurate handheld instrument capable of measuring viscosity
Today, DICKEY-john accommodates customers on six continents and their products are standards in their industries. The GAC2100 Grain Analysis Computer was selected as the Federal Standard for measuring grain moisture content in 1998. When the USDA updated the Federal Standard to the Universal Grain Moisture Algorithm (UGMA) in 2012, the GAC 2500-UGMA Grain Analysis Computer was GIPSA-Certified as UGMA-Compatible. The DICKEY-john High-Rate Seed Sensor is by far the market leader in sensors, currently unmatched in the industry. DICKEY-john's design team is ready to take on new challenges in a factory that has earned the reputation for delivering cost-effective, high-quality products on time, time and again.