Ace Roto-Mold
Ace Roto-Mold
Ace Roto-Mold, a division of Den Hartog Industries, is a leading company in manufacturing plastic tanks and accessories that are used in the spraying industry. Den Hartog Industries was founded in 1976 and started as a metal manufacturer. Now it serves as a leader in plastic manufacturing and operates four divisions including Ace Roto-Mold Rotational Molding, Injection Molding, Blow Molding and Sowjoy Metal Fabrication.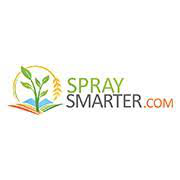 The inductor tanks are manufactured using medium-density polyethylene with ultraviolet inhibitors. The tanks offered on SpraySmarter are designed to contain liquids up to 1.7 specific gravity. The tank walls are translucent for level viewing and equipped with gallon indicators. Ace Roto-Mold tanks are manufactured utilizing FDA compliant resins. All Ace Roto-Mold natural colored above ground tanks and below ground cisterns are safe for water storage.
SpraySmarter.com offers a variety of Ace Roto-Mold tanks ranging in size from 15 gallons to 85 gallons. Beyond this, spot sprayer tanks are designed as portable applicator supply tanks and are equipped with pump and equipment mount inserts. Tanks are also fitted with molded-in legs to support the tank and band locators for tie down. The spot sprayer tanks are also mounted with bottom inserts. All tanks are avalable with drainout sumps. The spot sprayer tanks are manufactured from linear low-density polyethylene.