Squibb Taylor
Squibb Taylor
Squibb Taylor has served the anhydrous ammonia and LP-Gas industries since the company was founded in 1947. It is a leading distributor of supply items for both markets and is stationed in Dallas, TX. The complete line of products offered by Squibb Taylor includes float gauges, master gauges, an extensive range of valves and bulkhead pullaway tripods and tripin. All of the Squibb Taylor products are designed to be used with anhydrous ammonia.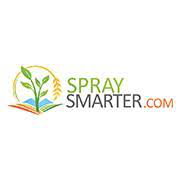 Float gauges are available for use with 24 inch diameter tanks up to 72 inch diameter tanks. They can be used as side, end or top mount gauges depending on the option selected. These gauges are designed primarily for applicator and nurse tanks. The float is carbon steel with a die cast aluminum gauge head.
Valves manufactured by Squibb Taylor include angle valves, riser valves, emergency shutoff valves, globe valves and forged bushing valves as a few options.
Squibb Taylor bulkhead pullaway tripods are designed to provide protection for bulk plant and transport unloading bullhead. The release mechanism is easily reconnected after use for years of continued service.