Continental
Continental NH3
Continental NH₃ products has served the anhydrous ammonia application equipment industry for over 50 years. Continental has designed a line of products most commonly used in agriculture applications with a focus on NH₃. Continental's lineup includes valves, fittings, manifolds and flow control devices designed specifically to be used with NH₃.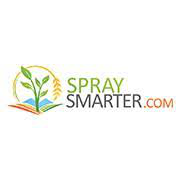 The wide range of valves offered by Continental on SpraySmarter.com include a globe valve, an angle valve, a vapor safety relief valve, a bleeder valve, a needle valve, a applicator and nurse tank valve, an emergency shutdown valve, a withdrawal valve and a hose end valve assembly to name a few. All of the Continental valves are designed specifically to be used with anhydrous ammonia.
Some of the Continental fittings that can be found on SpraySmarter.com are the safety coupling, hose coupling in various sizes, dust cap and the pull away riser safety shear with options at different gallons per minute ranging from 72 to 98. SpraySmarter.com also offers manifolds designed by Continental.